LC3 is a well recognized modern Leather sofa originally designed in 1928 for the Maison La Roche house in Paris. LC3, like the original design was revolutionary in its making as it was not built over a wooden frame. The entire Modern Sofa is built around the cushions with a metal exoskeleton and base network "spring webbing". Remarkably comfortable, LC3 was appropriately dubbed [cushion baskets."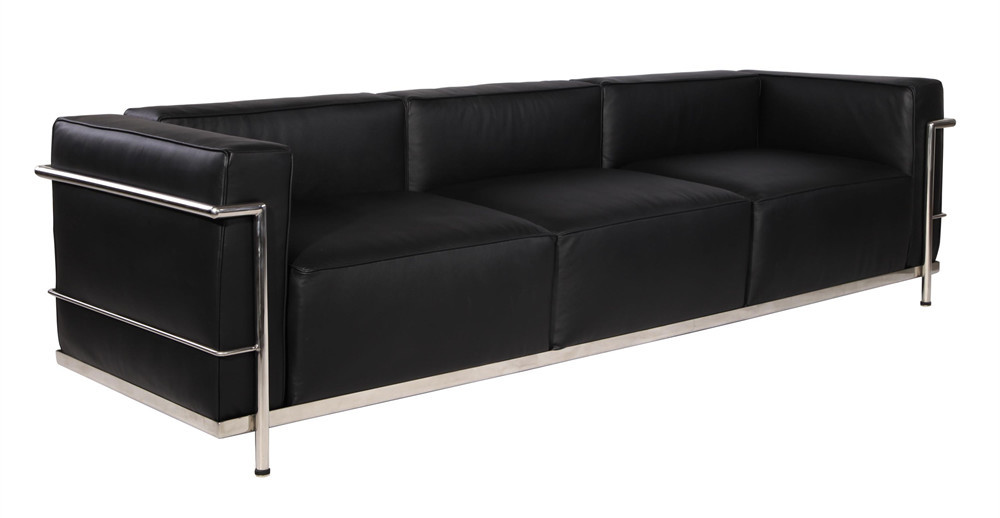 Yadea offers the highest quality reproduction of this series on the market. We specialize and understand fully the intricacies of the original design. From the supple Genuine Top Grain Premium Soft Aniline Leather to the plump generously filled and wrapped cushions, our full list of features means you don`t have to settle for an inferior reproduction. You wont find a solid wood frame as the original was not built with one. The cushions are meant to take on a somewhat plump stuffed appearance verses a hard square cubed look. The base below the cushions features a webspring platform for added comfort. The details in scale are important with all reproduction pieces and LC3 Sofa is no exception. Compare this reproduction anywhere for its highest standard of exacting detail. You may find the accuracy of this reproduction second to none.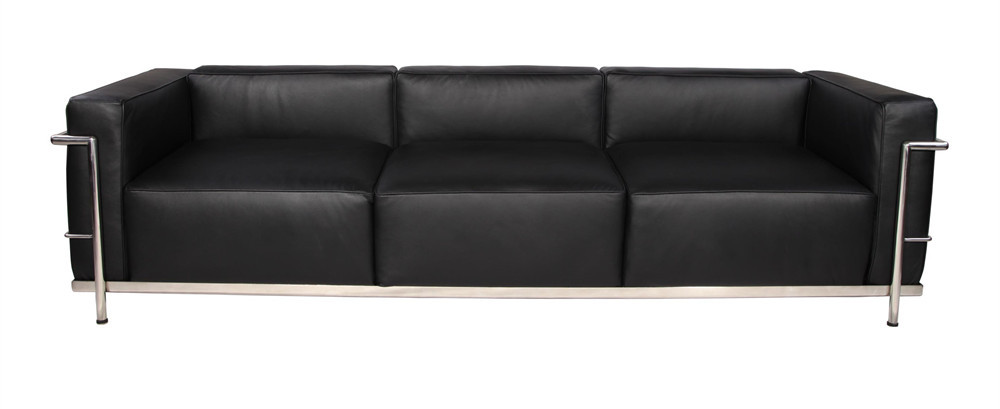 Attention to detail matters when faithfully reproducing an original icon. Like the original, as the tubular steel wraps from the arm to the back it is bent with heat to form the round curve. This is in contrast to reproductions that weld two pieces of steel at more of a 45 degree angle to form the curve.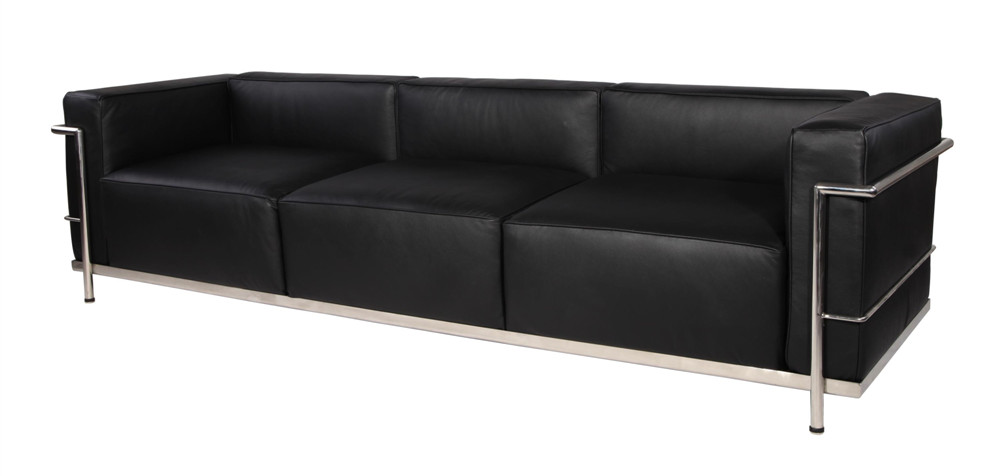 AFQ
1.What is the minimum order quantity?
Regular model and color,MOQ is 1.
2.How can i pay the order?
We accept bank transfer,Paypal(small order),western union
3.How long is the delivery?
Normally production time is 15-30 days.Full container order with assorted items and color require 30 working days.Small order 15-25 days
Shipping time 30 days to port in West Europe and East coast of North America.15 days to Australia and west coast of North America.7 days to port across East and south Asia area.
4.Should i worry about the customs issue?
NO.We have been involved in the business since 1999.Experienced in exporting these replica furniture and the cargo will reach you in good condition
5.How do you ship the order,by air or sea?
Normally by sea,though slower than by air,but saving money.
6.Can i get my money refund if i receive a defect Lounge Chair or Dining Table?
YES.You will be refund if the furniture is broken.2 years warranty period.
7.Do you have showroom where i can see and touch the furniture?
YES,Our showroom address:4B building,228 Industrial area,Xinyi Rd,Heng gang town,Long gang district,Shenzhen city

Kategorie o produkcie : Sofa > Skórzana sofa